I wrote this post on my new blog
Art by Instinct
but I'm still pretty attached to this blog. You can see all of my chalkboards and artwork at my new blog but I just can't leave my old friend Chalk it up! So sometimes I will cross post and sometimes I will write something completely different, depending on the time available.
After coming across a very interesting idea on
pinterest.com
I decided to experiment with crayons as a "serious" art medium.-
Here is the the picture that started it all for me
As I read more about the process I though I just had to try it. One person who tried it said they glued the crayons to the canvas and left it in the hot car to melt.
I decided to take a box of old
Crayola Crayons
and peel the wrappers(hint-use an
X-acto knife
to score down the length of the crayon and simply peel the cut wrapper)
Then I glues five of the peeled crayons to the center of the canvas and propped it up against the wheel of the car. I live in Florida so I didn't think I needed to put it in the car to help melt the crayons.
Interestingly, after 3 hours in the hot August Florida sun only the indigo and violet started to melt. This was not working.
This melted the crayons in no time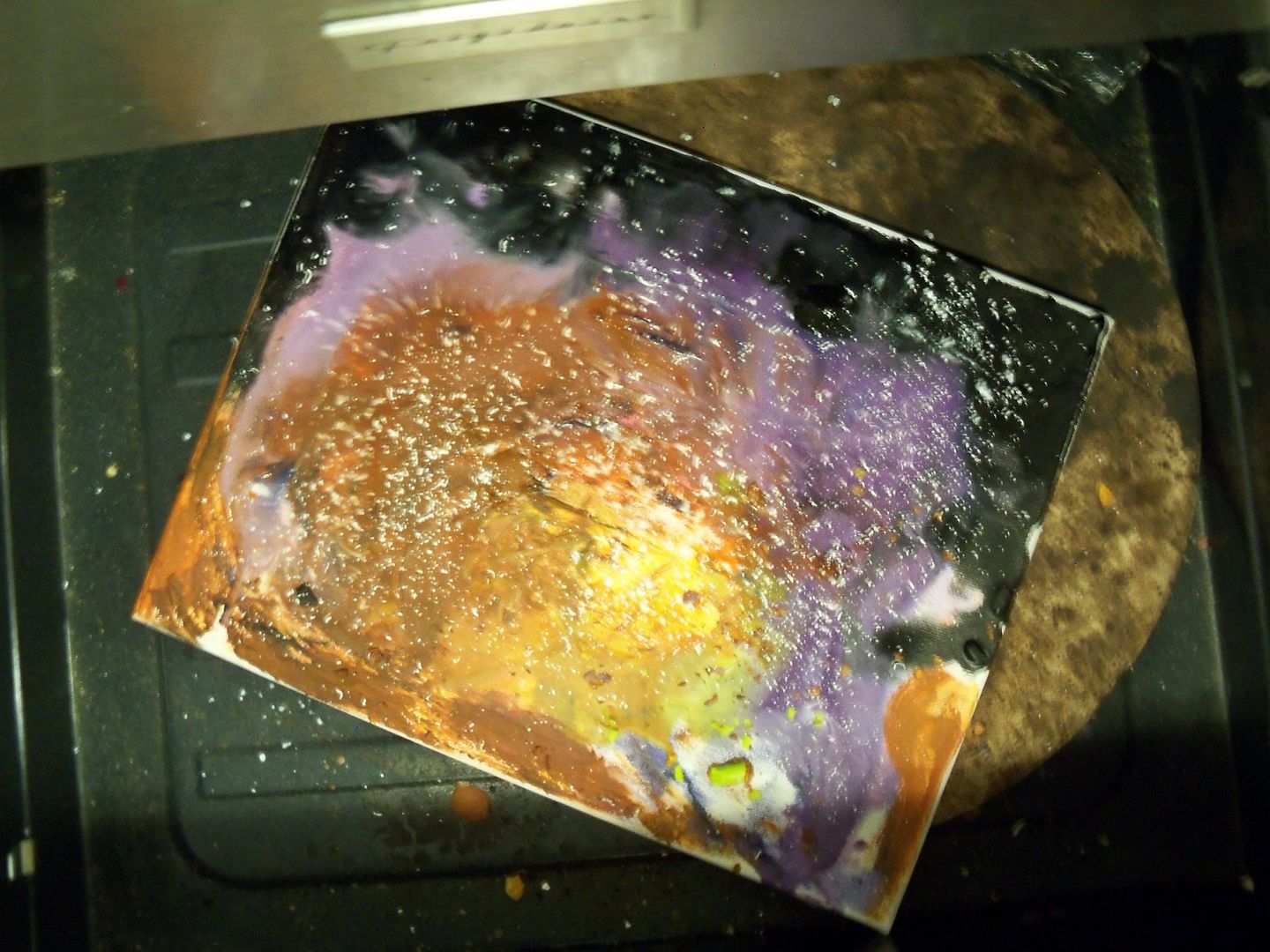 The little white flecks are pieces of grated white crayon sprinkled over the top.
To further help the process I used my embossing gun to keep the wax melted and move it around fluidly.
Here is the end result of my first attempt.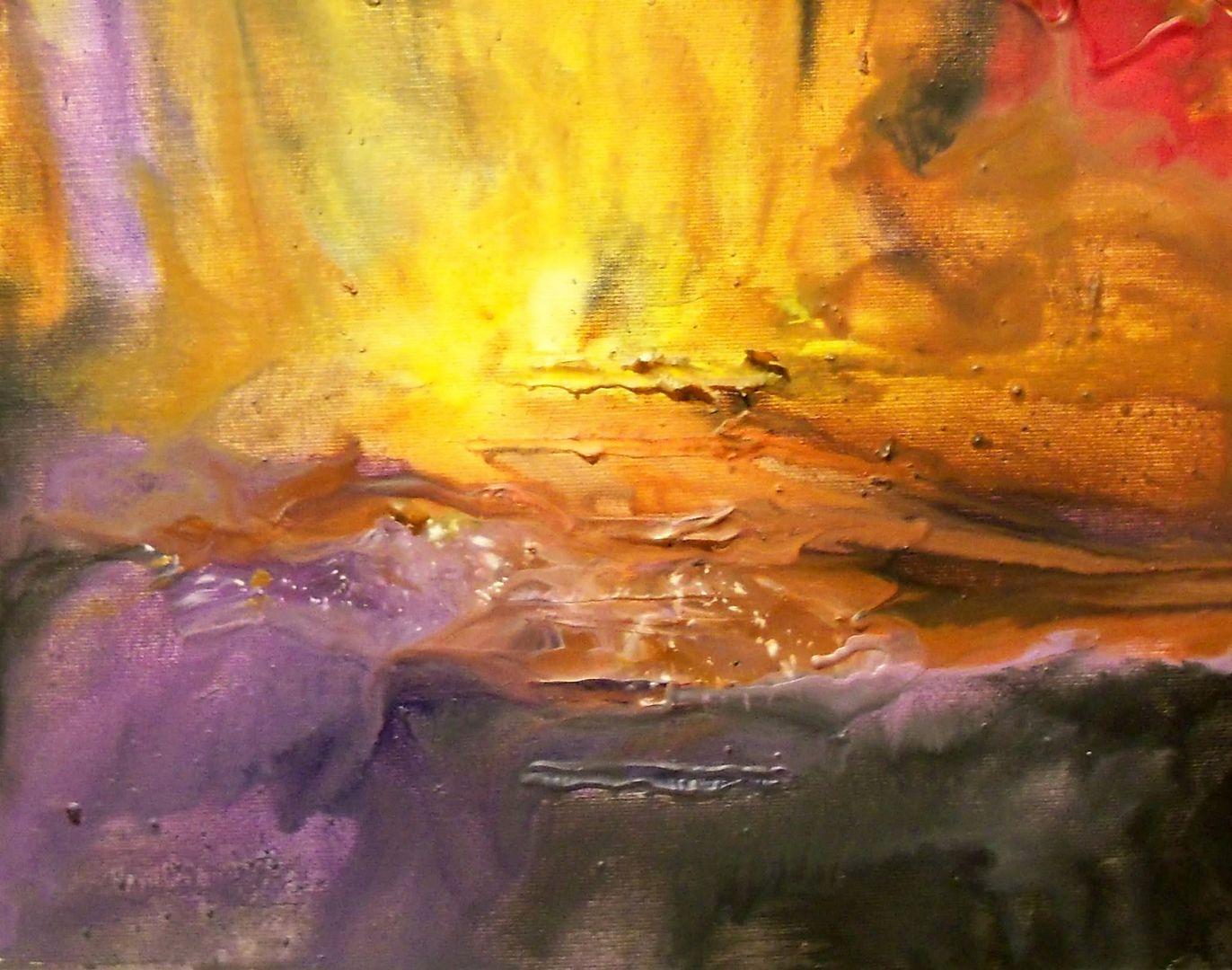 I'm pretty happy with the results of this first try.
Now It's time to really experiment with this technique!
This time I decided to use a piece of 6"x6" wood instead of canvas. A more rigid support seem more stable for the wax.
Here is my second attempt at a crayon painting landscape.
I like the way the wax drips off the edge of the wood, revealing the process.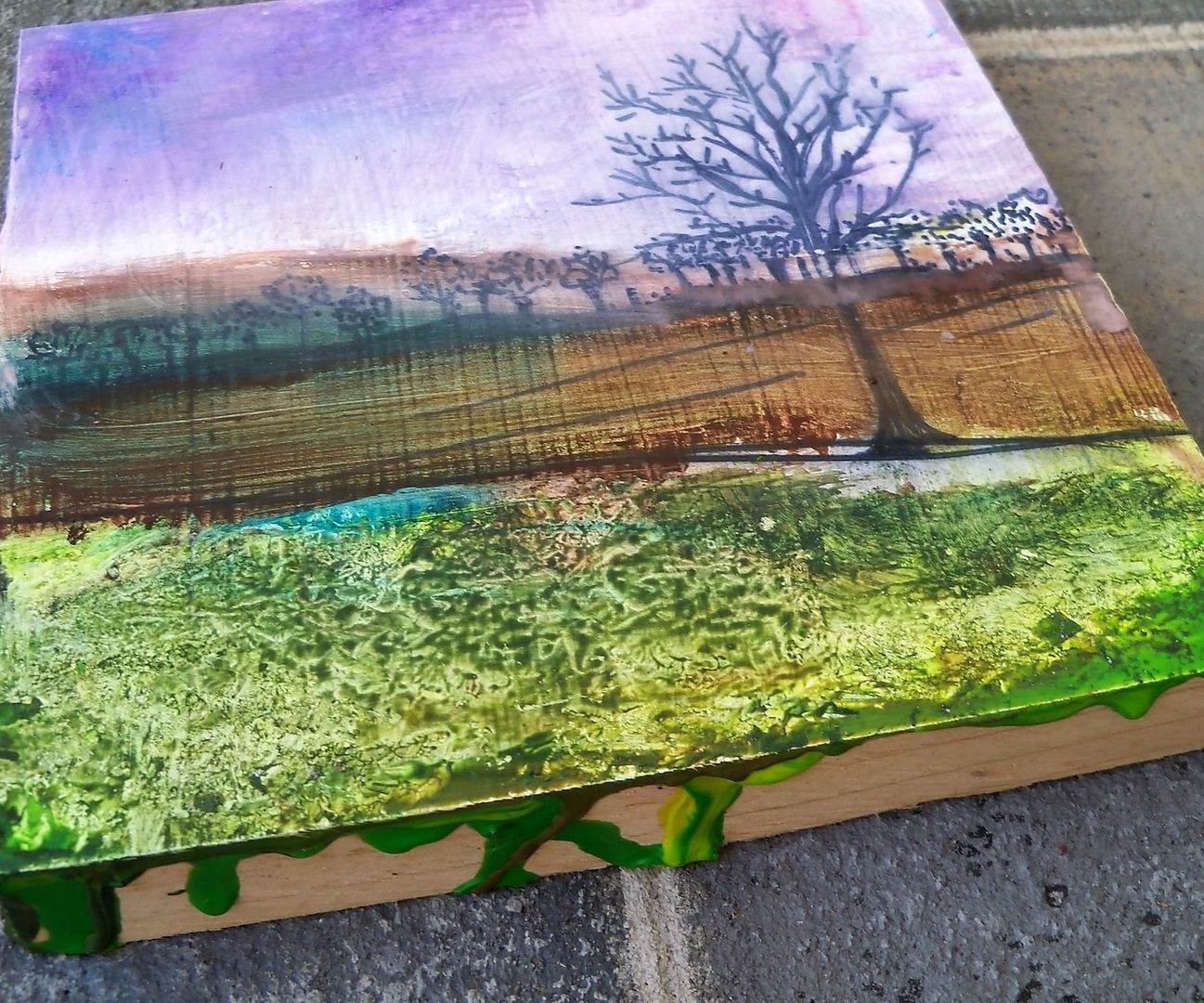 To help the melting process along I put the canvas into the warming drawer at the bottom of my oven.
This could be addicting!
You might call this the cheap man's
encaustic painting
(although I've never done encaustic painting before, so don't know how similar this is) I would love to learn encaustic someday.