on a whim.
1. Check out your local news station website for community events and activities.
2. Look for something free to do and expect to spend about $100-$150 for the day. (food, activities, shopping)
3. Choose a location that is 30-45 minutes from home.
4. Hop in the car and go!
Being a chef family, one has to make the most of limited time off together. This labor day weekend it is business as usual in our house. The chef had one day off. One day a week = four days a month, which means make it count! Saturday was our day.
Here was our day!
The first thing I do when trying to find something fun and
cheap
to do is check out a local news site( in our case it's
icflorida.com
They list all of the local events and activities for the weekend. This weekend Mt. Dora was having their first annual Labor day Festival. For those of you who haven't heard of Mt. Dora, it is a quaint little hilly town North of Orlando. It is very charming. It is also home to
Renningers Antique and Farmers Market
The festivities for this weekend included, a chili cook off, free Lawn Bowling Demonstrations(yes I said Lawn Bowling), side walk sales, live entertainment and fireworks at the lake. The only thing that cost us was the chili cook-off($5 per person).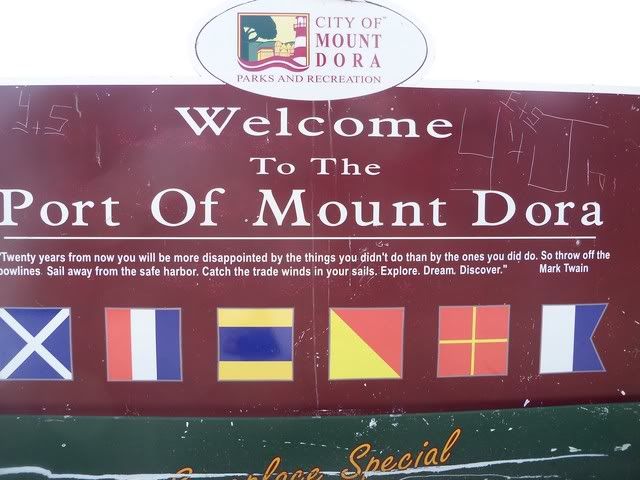 What a fitting quote for the day!
"Twenty years from now you will be more disappointed by the things you don't do than by the ones you did do. So threw off the bowlines. Sail away from the safe harbor. Catch the trade winds in your sails. Explore, Dream, Discover." Mark Twain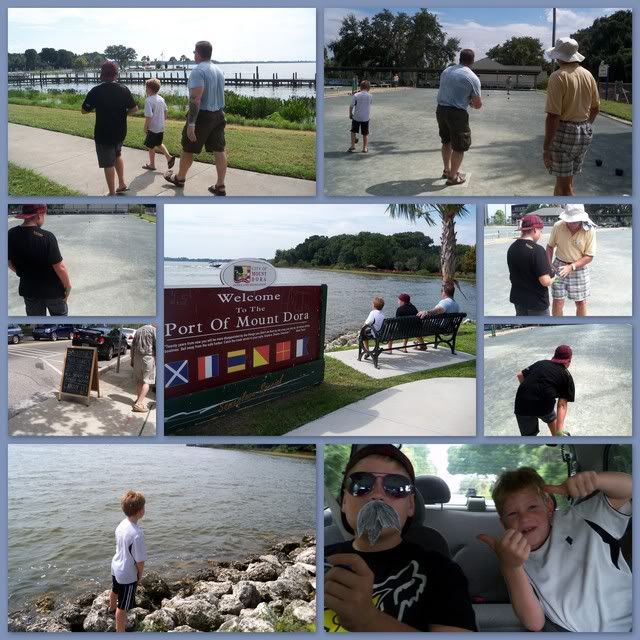 The kids and the chef loved learning lawn bowling from the lawn bowling club members.(I think they were all over 70). They were the absolute sweetest people I had ever met. So full of life and passion. They loved sharing their love of lawn bowling with the kids. I think my 8 year old wanted to join the club:), so cute!
There were also chalkboards displayed in every shop! Very cool! Do you spy the chalkboard in my collage above?
Because it was so close to home, Grandma and Grandpa drove up to meet us for Dinner and sunset fireworks.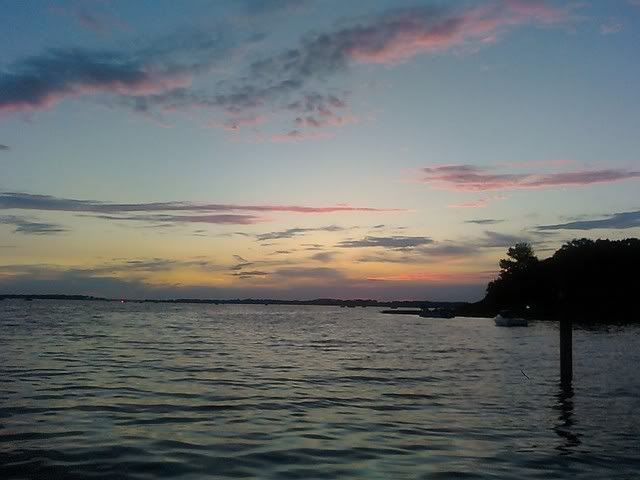 The fireworks started at 8pm on the dot! During sunset, which was a little strange. Actually, fireworks at sunset added an extra dimension to the show! The colors of the fireworks accentuated the beautiful colors of the sky!
Happy Labor Day!
No Mosaic Monday this week:(
To see more wonderful day trips we have taken in Florida click
HERE