It's time to get back to work and school. And it's time to add new products to my etsy shop! I will be adding more framed chalkboards very soon. Don't forget, Chalk it up! also, does custom orders. We cut chalkboards to almost any size! The uses for chalkboards are endless. They are stylish and useful for any room in your home or workplace. I keep finding more uses for them in my own home.
Today I was helping my son gather information for his Science fair project from the internet. We needed to jot down bits and pieces of information from different sites as we were creating an outline for his display board. We grabbed a 16"x20" unframed chalkboard, perfect for jotting down facts!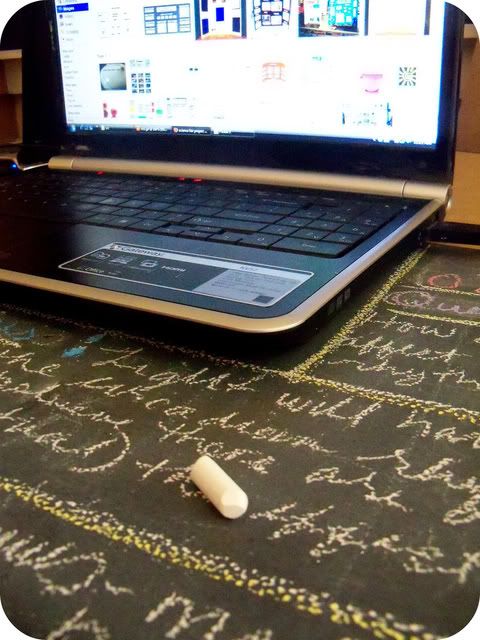 Hum... I think our next home decorating project will be to paint an entire table top with chalkboard paint.
This would make a great craft/project table!