The number 11 doesn't look very exciting at first glance, but than I got to thinking...11 The year of the line! The possibilities are endless!?
In home decor...
What's really funny, I started a new semester at school. I'm taking Digital imaging fundamentals and the very first assignment is to create 50 lines!! I guess it is the year of the line!
I haven't quite reached 50 yet but I am having a lot of fun exploring the possibilities.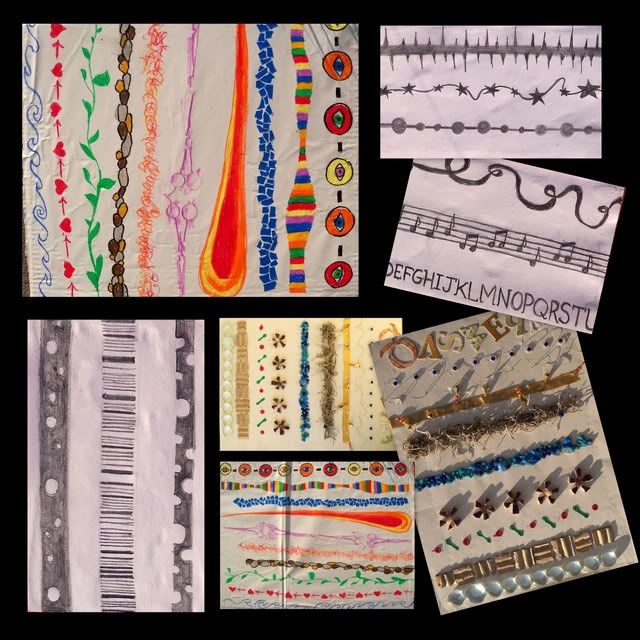 Using pencil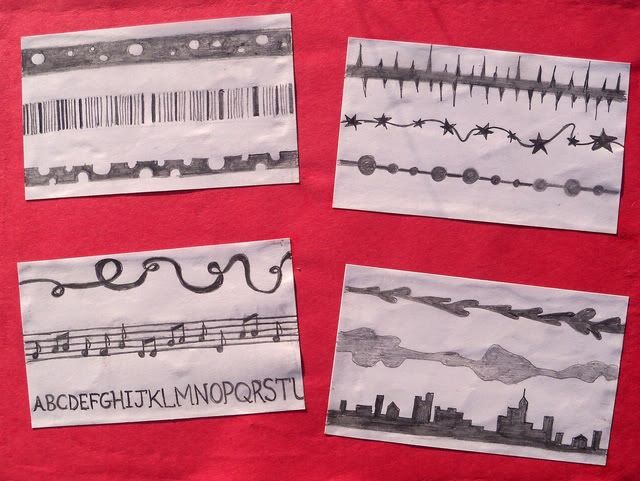 Mixed media-texture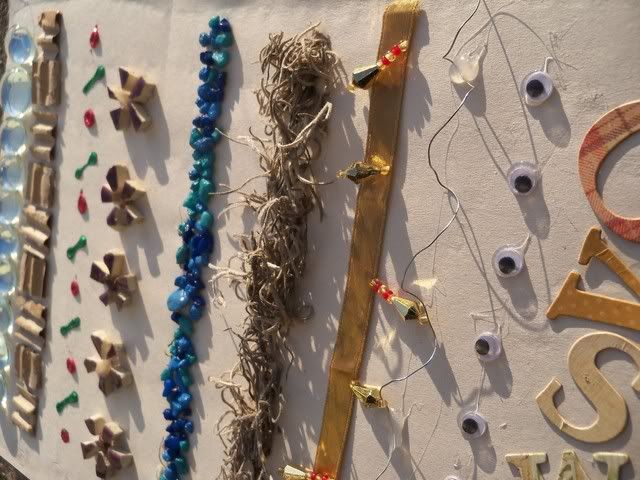 And a variety of other media.
This really is going to be a good year for creating art!
I'm also taking a Video imaging class where I will be shooting, editing and producing a commercial. I can't wait to get started!
Here's a music video combining typography, live video and music (great inspiration)
Eric Hutchinson "Ok It's Alright With Me" from Chris Marrs Piliero on Vimeo.
I can't wait to create______________________ something!
P.S. Don't forget it's
Mosaic Monday
at Mary's little red house!