Yesterday on my
Creatively Fit Walk
I stumbled upon a local art gallery. I have been in this gallery many times before and have always been inspired by the artwork and artists working there. This is a gallery with several artist spaces. It is fun walking around from studio to studio, to get a glimpse into their world. Well, one of those studios is available to rent. You have to be accepted by a jury to get the space. I spoke with the owner, who was a very lovely person, and she gave me an application. There is no guarantee that I would get the space.
I have so many things to consider before applying:
1. Is this what I really want? I would have a large public space to work on my painting. I would paint everyday. I could go to the studio after the kids leave for school and be home before they get home. I would talk to other artists everyday. I think this is what I want.
2. I would have to pay rent. A monthly payment equivalent to a luxury car. If I could sell two moderately priced paintings a month it would cover the cost.
3. Maybe I should apply and see if I get accepted than worry about the rest later.
What to do...what to do...
Here are a few pictures of the space.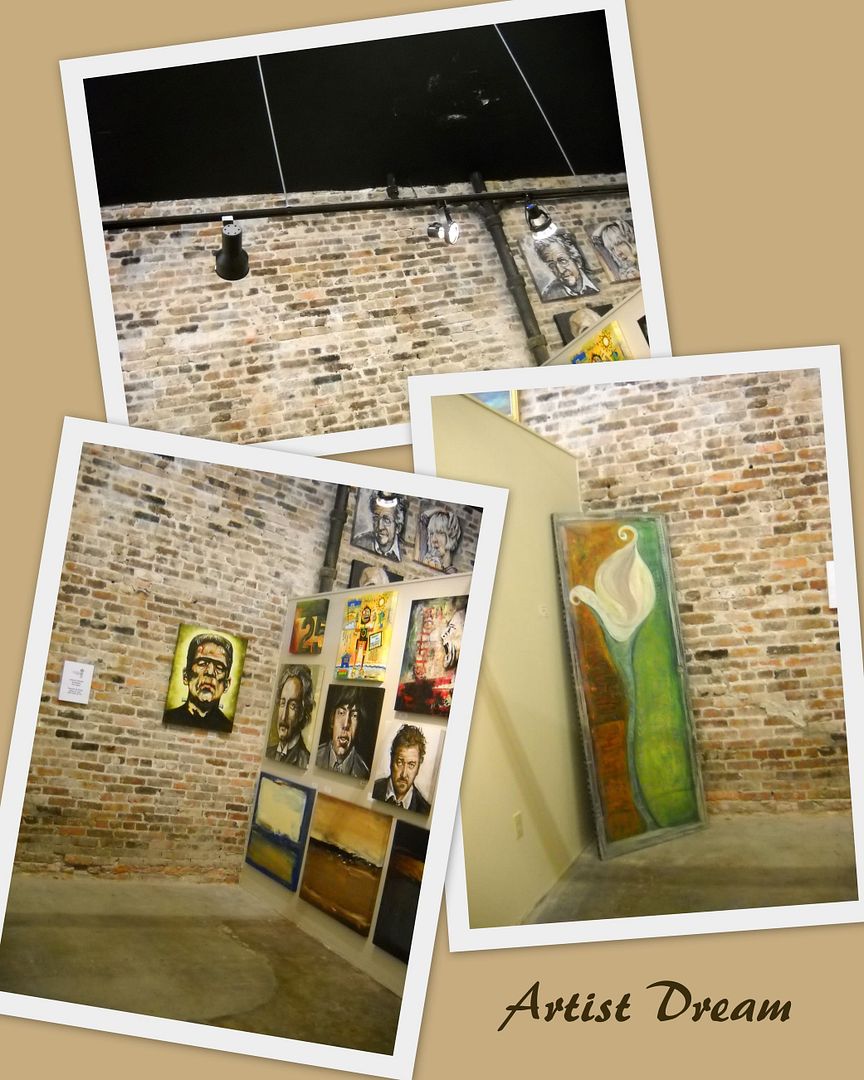 Any advice?
What do you think I should do?