These pictures were taken at night during one of my
Creatively Fit
walks this weekend. These pictures are so much fun to take. Everyone should give this a try! I call this dancing with your camera:) Or spin art photography!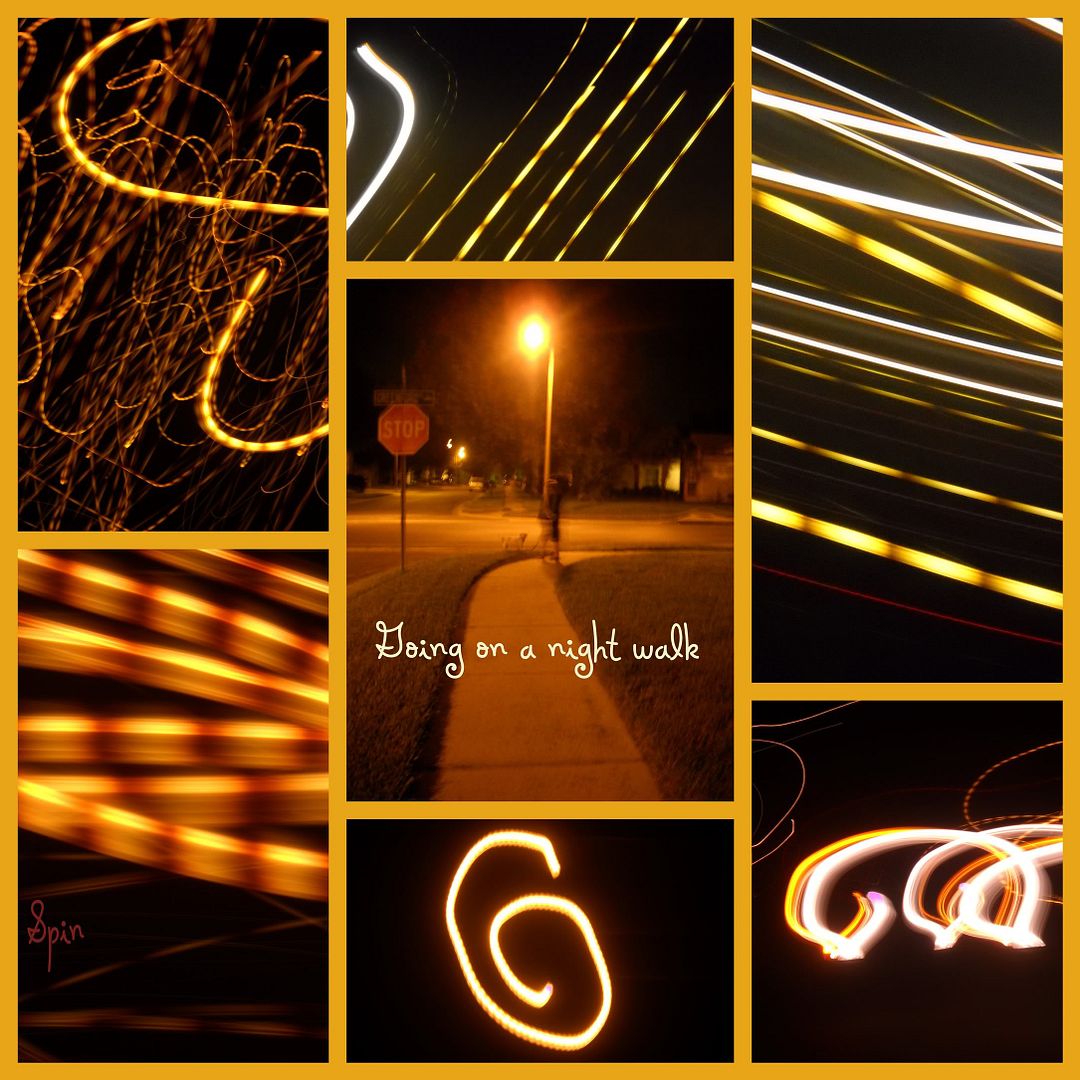 Head on over to Mary's
little red house
to see more fabulous Mosaics!
Some of you have asked how I achieve this effect. Actually, my 8 year old son showed me how to do it!
It's very easy. I use a point and shoot camera. Just go outside at night and point your camera at the street lights or passing cars. I set my camera on a setting that doesn't use the flash(play with the different setting for different effects). Click and move your camera. The shutter will stay opened longer because of the low lighting conditions. This will cause the light to streak. Depending on how you move your arm, you will get different effects! It's fun and addictive! So, go out there and dance with your camera. I'd love to see your results!:)