Pick up a pen or pencil, grab a piece of paper and draw (doodle).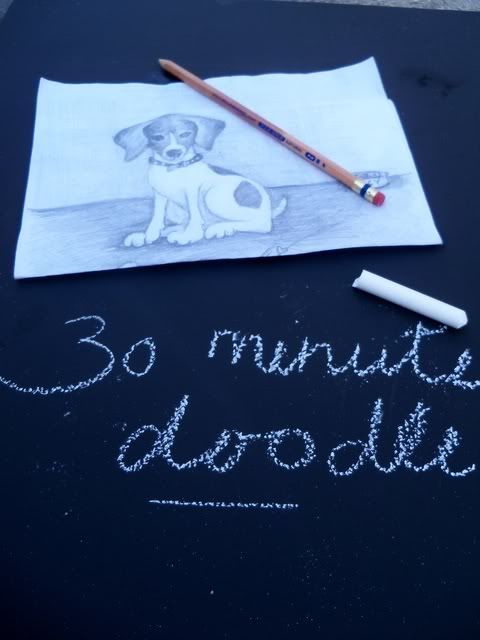 Read more about this doodle at
Doodle it up!
I took some fun pictures with the inspiration for my 30 minute doodle. LUCY!
Here's one: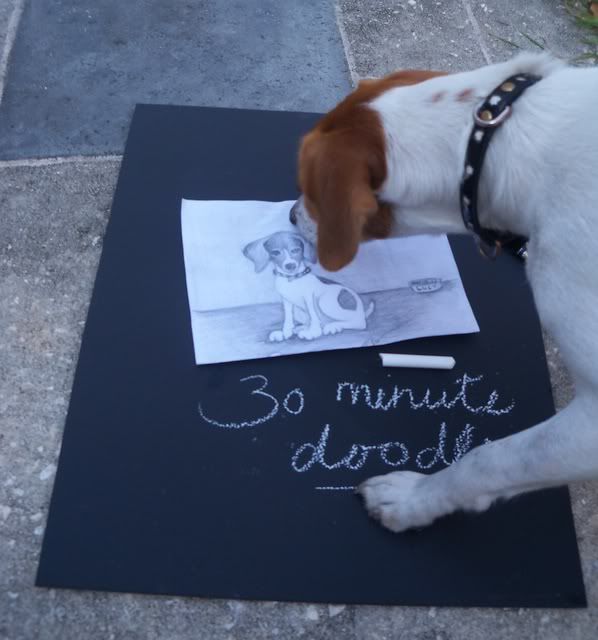 Looking at this picture and the quality of my pencil sketch it brings to mind the artist M.C. Escher (I am in no way comparing myself)
This is one of his masterful works
I may use the photo above of Lucy, the chalkboard and the sketch as a reference for a future drawing. If I give it a try, I'll post my result here.
Isn't it funny how one little sketch can trigger a series of thoughts and actions.
AND it can still be relaxing!
It's Sunday! I hope you're relaxing!