First, I'd like to point out my poll on the right side of my blog. Would you participate in a karaoke blog party? I love to sing! I'm sure there are there are other secret American Idol wannabes out there! :) Let me know what you think by taking my poll. If I get enough of a positive response I'll put together the party. I think it would be really fun!
Also, you can hear my latest karaoke recording here:
I just made a karaoke recording: Christmas Song - Silent Night check it out at http://www.karaokeplay.com/recordings/silent-night-1301147.html
I have entered the Christmas contest! The person with the most views wins! I'm a long way off from first place, so feel free to pass the link along:) The winner gets an ipod 3rd generation! Contest runs until Dec 26. I never win contests:( (I know, get out the baby violins haha) I'd greatly appreciate your support!:)
My
Monday mosaic
this week includes pictures of my family picture ornaments. It's not easy taking pictures of pictures, in a dimly lit room, under twinkling Christmas lights, especially with my little point and shoot camera. So please forgive me for the out of focus mosaic. The heart ornament, in the center, is my favorite because that was our first Christmas as our little family of four. I took that picture in one of those photo booths at the mall. Most of these ornaments were handmade. They are all so special to me.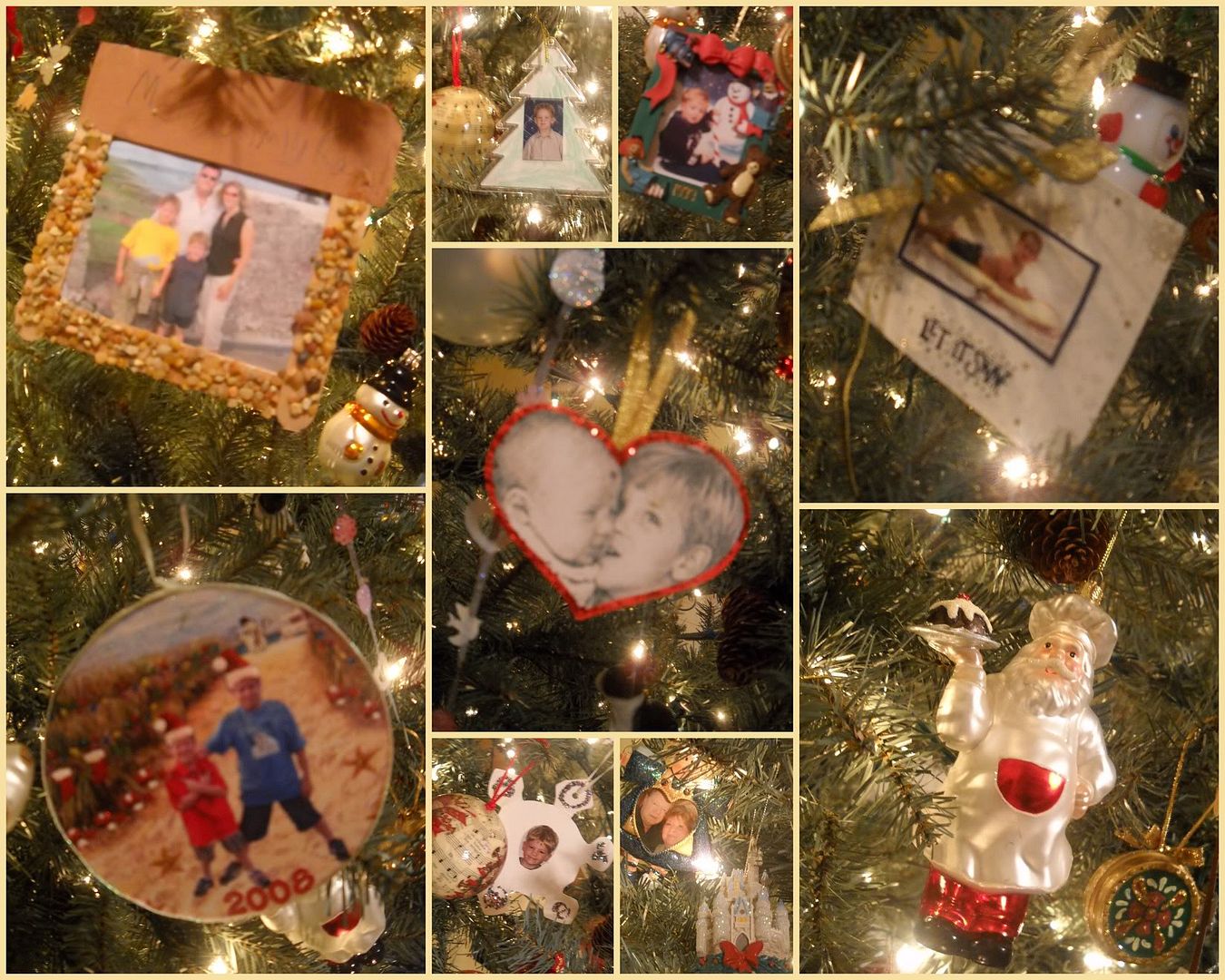 The next mosaic has been posted before. It is one of my favorite mosaics. This is a collection of flower pictures that I have taken on one of my many
Creatively Fit
walks. Natures ornaments!
One of my new years resolutions will have to be getting back to walking. I've really let that blog slip. It's showing in my thighs!
Merry Christmas Everyone!
To see more wonderful mosaics go to
Mary @ Little Red House