It's time for another giveaway at Chalk it Up!! I'm in the mood to celebrate since today is my birthday! :) The winner will receive two chalkboards pictured below: one 5"x7" framed chalkboard and one 8"x10" unframed chalkboard.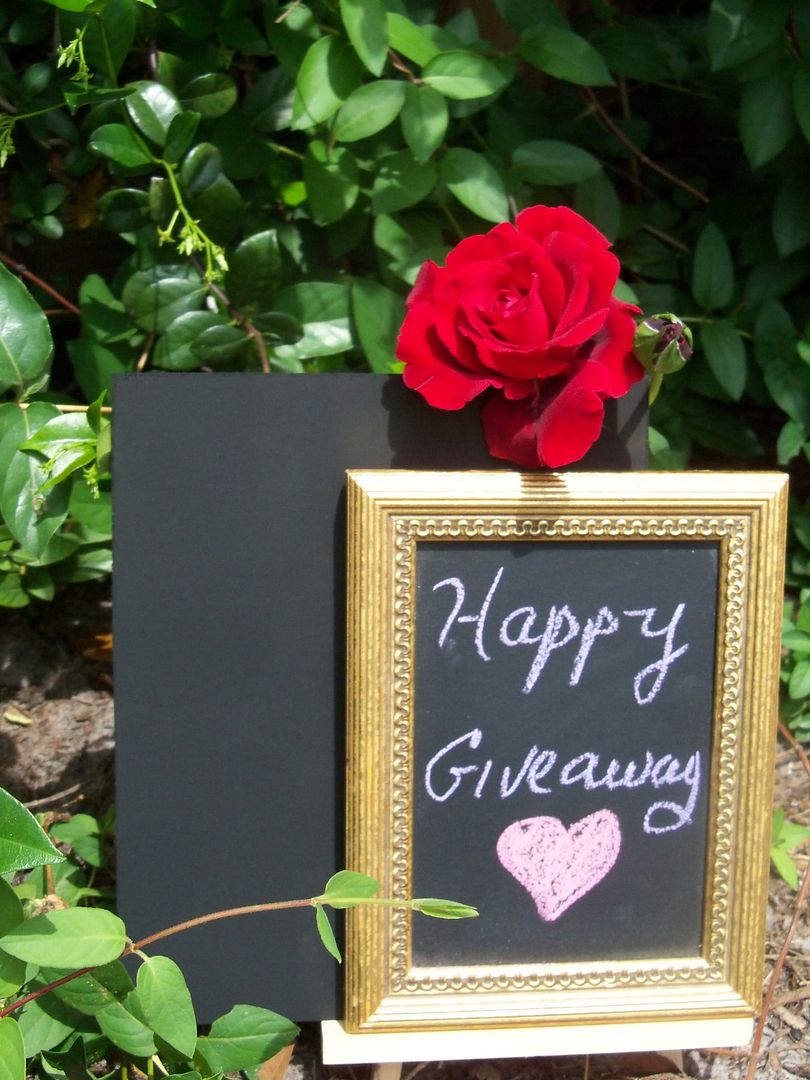 You have five chance to win this giveaway! By leaving up to five comments:
1. Leave a comment about one of your favorite birthday memories:)
2. Follow my blog and leave a second comment saying I'm a follower. (IF you are already a follow leave a comment saying I'm already a follower.
3. Subscribe to my blog feed by entering your email address (to the right) and leave a comment saying I subscribed.
4.Visit my
etsy shop
and leave a comment here saying which chalkboard is your favorite.
5. Purchase an unframed chalkboard (in the right column) and leave a comment saying I purchased a chalkboard.
So there you have it!!
The winner of this giveaway with be announced on May 9th Mother's Day!
Good Luck!!
P.S. One of my favorite Birthday memories was when I was in my mid twenties. My husband (boyfriend at the time) took me out to dinner at Tavern on the Green (where he was externing). We had the best table in the house and were greeted by the chef and had a chef's tasting. Then we went to see the broadway show Tommy! It was the perfect spring day in NYC with the one I love.
added 4/26 yesterday's birthday is now up there as a favorite bday memories. I spent the day with my family. My hubby, two sons and I went to the beach and walked around then had dinner out. I love my family there's no better feeling then being with the one's you love!