The roses are finally blooming on my pergola, after seven years, they are finally bursting open in abundance!!! Never give up on your garden, it will eventuallybloom. Just remember to give it some love:) every now and then!
Roses are red...
Chalkboards are cool...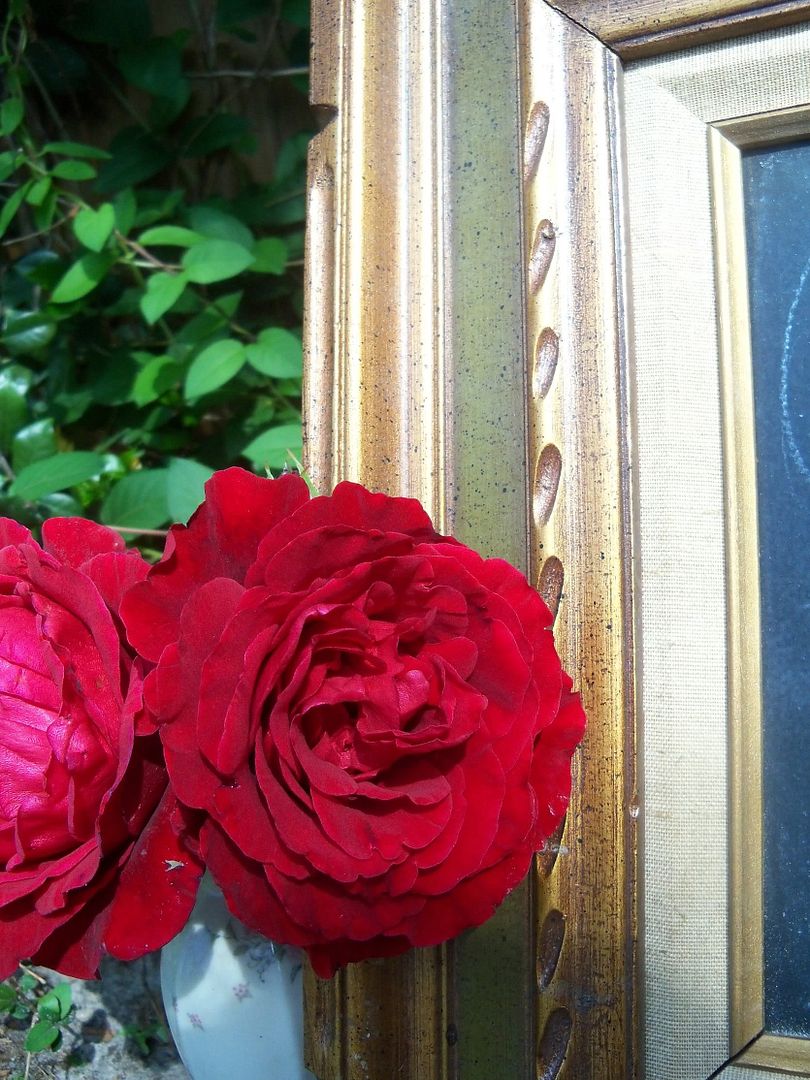 Framed in high fashion...
Especially for you!!:)
I hope you'll visit my etsy shop
Chalk it up!
We offer framed and unframed chalkboards of many different sizes!
Did I mention that I love my photoshop class?! This is my latest project:
The assignment was to recreate the
"Son of the Beach" logo
with your own twist. What I love about this class is that the project allow for a lot of creativity. The objectives for this assignment were to match color saturation and contrast as well as the light source for all of the components that are incorporated into the composition.
I went one step further and added the images of computer, hand, tickets (with customized text), and the office scene to create a fictious travel add. I could imagine this ad as a poster, in a subway in NYC.:) (Maybe for a company like Travelocity or expedia.com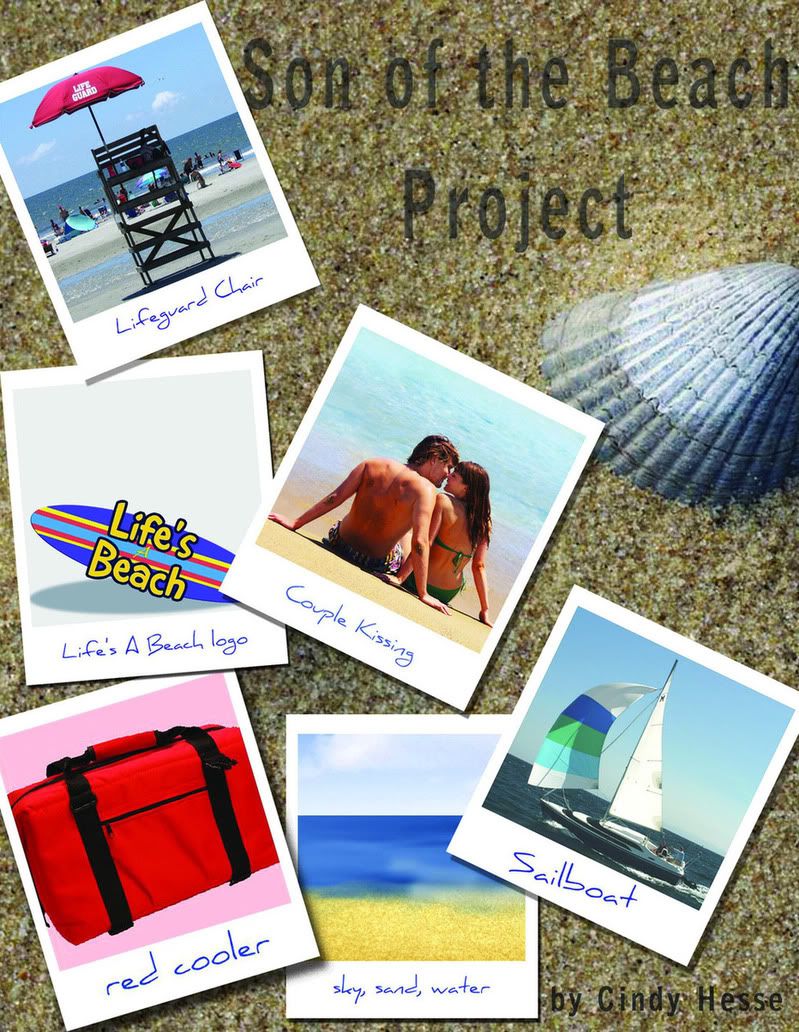 Above is a quick cover that I put together showing some the the images that were used.
The cover above is for the book lessons that we did in the class. (I put this one together quickly too).
Project covers are a requirement for the portfolio.
I think I will be taking one class over the summer, either bitmap II or Intro to Digital Media.
Did I mention that I love being a student again?! I can't wait to apply my knowledge in "the real world" ie. a paying job!:)
See more lovely home and garden finds @
My Romantic Home Show and Tell Friday!
Have a very happy weekend!!
Sunday is my birthday and I'm feeling a little blue:( Weekends are not very exciting for a chef's wife. I'll have to try and make my own fun...
Cindy