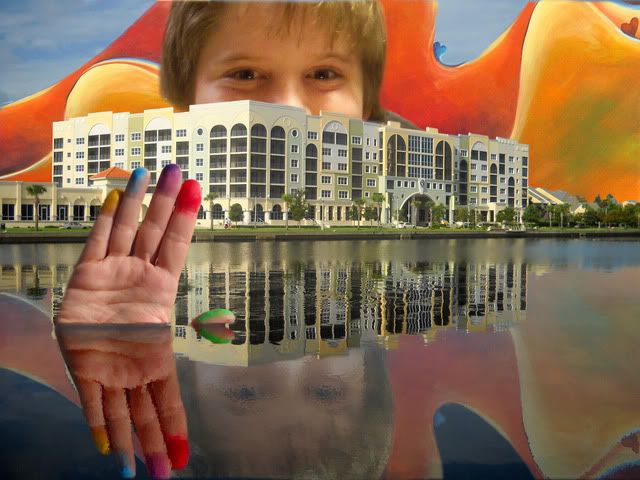 This weeks challenge is collages over at I heart faces.
Whatta-ya-know I have a collage! If you have visited my blog before, you may have already seen this one. This collage consists of four different photos and several layers in photoshop. The mountains in the background is one of my paintings, the hand is mine, the face is my son's and the building is located near a historic district close to my home. I had fun doing this surreal little collage.Although this is probably not what I heart faces has in mind, I thought it might be fun to throw it into the mix . I titled this one "Paint the town!"
See more inspiring collages at
I have been neglecting my blog lately. I am having so many computer problems and I have so many things going on right now that it's hard to sit down at a stubborn computer and compose a post.
I'm spending a lot of time working on my projects for my photoshop class that I am taking. Only two more weeks of class. I love being a student again!
Hmmm, my birthday is coming very soon, maybe I'll get a new computer:)