OK, it's a little embarrassing to show this picture BUT this is my backyard in it's current form.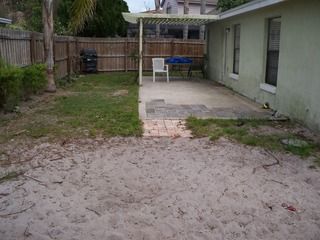 Seven years ago we bought this house and the backyard looked pretty much like this. The only thing we did was build the pergola. Actually my hubby built it, I sketched the vision out on paper and supervised. The giant dirt patch in the foreground is where we put a portable 15' round pool. That lasted a couple of years. As the kids got bigger they enjoyed it less and less until the only occupants were noisy tree frogs. So down it came. Since then we adopted Lucy,who has taken over this yard.(as you can see from the scattered toys. And there are plenty of holes too!) A doggy's paradise but not a family's.:(
As we all know, Florida is HOT!! Especially in the summer. A house without a pool is simply shelter in the middle of a dust bowl. (expect for the love of family,which makes it a "home")
When we moved to Florida part of our "vision" our "dream" was to own a house with a pool. How lovely it would be for hubby, the chef, to come home from his typical 15 hours work day to relax in his pool. How wonderful it would be to vacation in our own backyard. To finally use our backyard and have friends and family over for a bbq and to relax by the pool.
This is our vision!
How about a stacked stone wall...?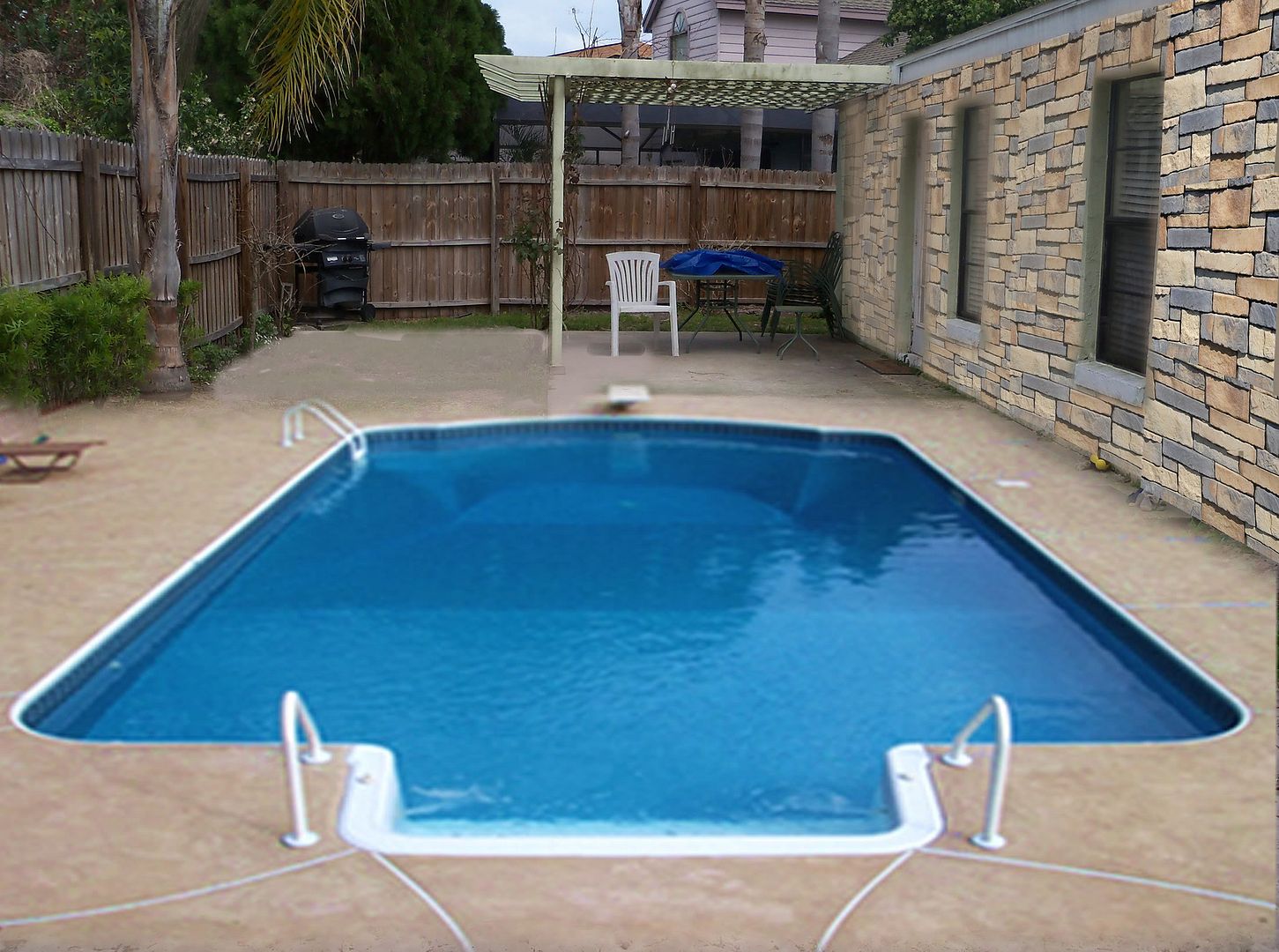 Everything starts with a thought. A vision! This vision has been printed out and tacked to my vision board. It's time to make it a reality.
To be continued...
I put some pictures up on HGTV's rate my space. Who knows maybe they will think it is pathetic enough to give us a makeover:) You can rate my space
HERE