You may recall some earlier posts where I discussed my vision blog. You can read more about them
HERE
and
HERE
.
This is one of the pictures on my vision blog and board: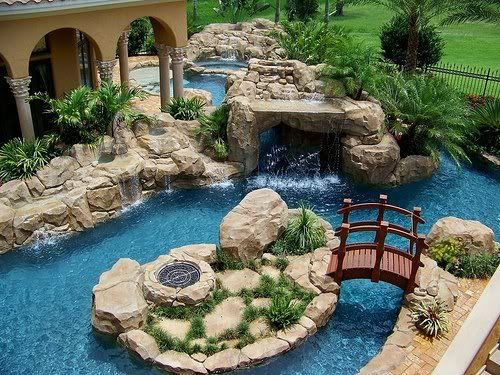 This is the pool I will have one day!
All things in good time!:) I believe it will happen but sometimes we must be patient, right?
This is the current backyard and my photoshopped version: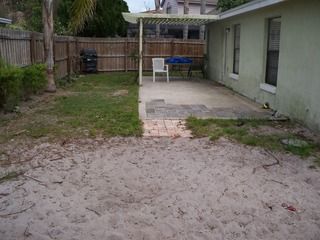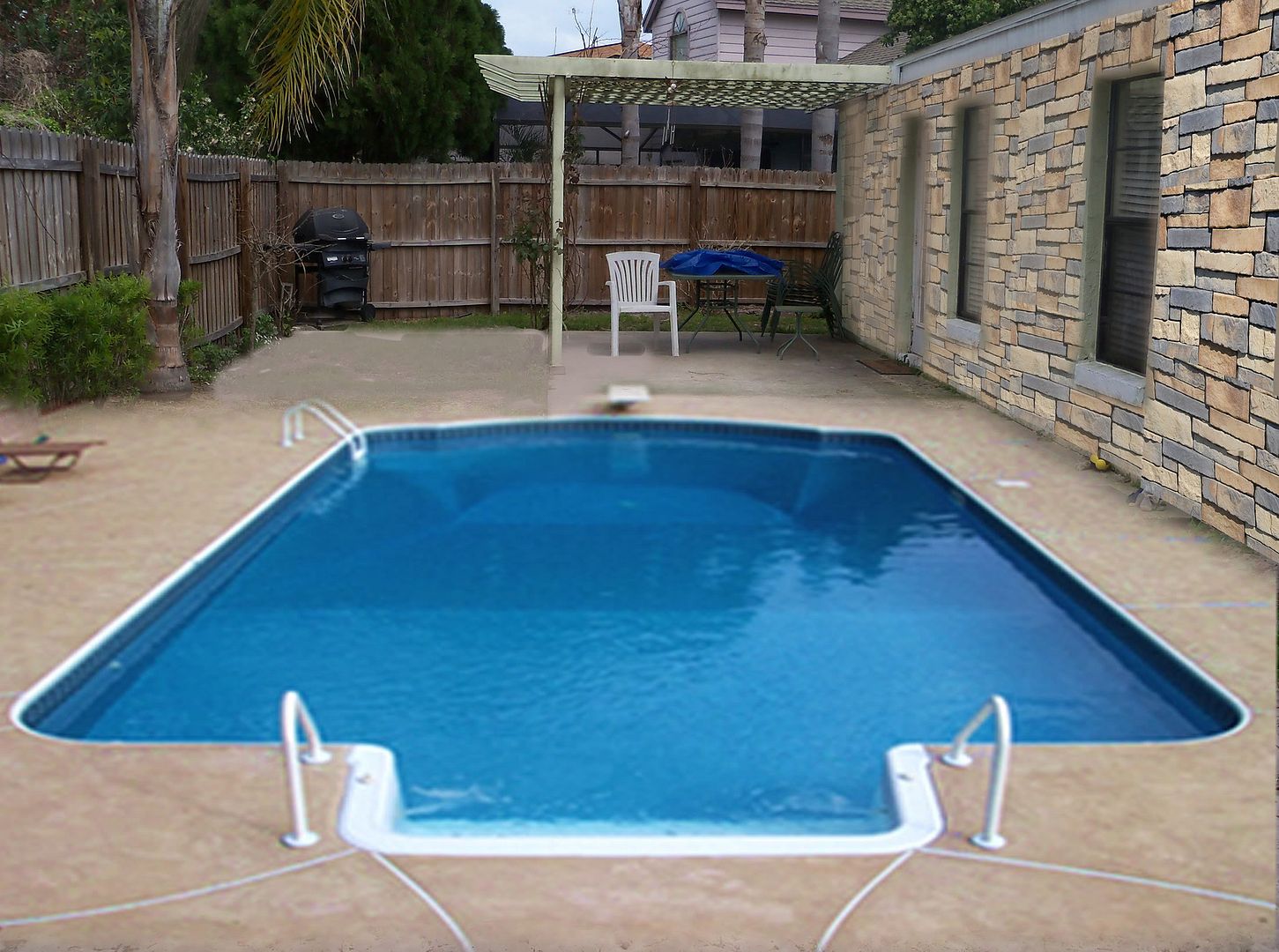 I called two pool places and sent them my plat survey. One informed me that the widest we would be able to go with a pool would be 7' which is basically a lap pool: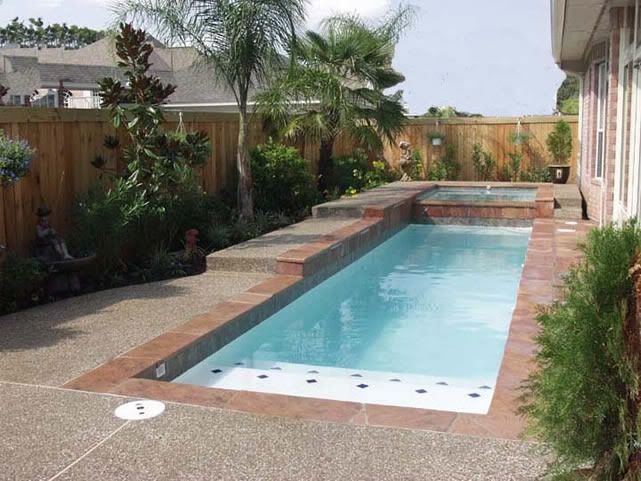 A lap pool would be great for an adult but for two wildly active boys it spells trouble. So it appear that as long as we are living in this house a pool is out of the question:( I'm really bummed:(
Luckily I have a backup vision!:)
I posted this picture to my vision blog over a year ago!:
It's not a pool but it will offer some shade and some addition indoor/outdoor living space! I even like the way the vines cover the fence! That's something that I can start on right away. Confederate jasmine is in bloom and on sale all over the place right now and it smells wonderful!
Added to the vision is a spa!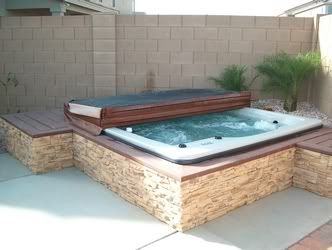 We definitely have room for that! I would like to somehow incorperate it into a semi natural landscape.
It's not about giving up on the original dream. Sometimes you just have to make the best out of your current situation!
I'll keep you posted as the vision comes into focus:)