Yesterday my mom and I met my sister at Universal Studios, CityWalk. My younger sister was there with her middle school orchestra. I'm so proud of my little sis! She is awesome at what she does!! Her orchestra played three songs. I took video but for some reason my computer is not reading it on my card:( I wanted to share some music with my blogger friends. Oh well, maybe next time.
Isn't my sister cute?! She looks like one of the kids! I can tell they adore her:) She has done remarkable work with them.
In this collage you can see her getting ready to conduct. There are also a couple of pictures of her and my mom wastin away again in Margarettaville! I wish we would have asked a passerby to take a picture of the three of us together.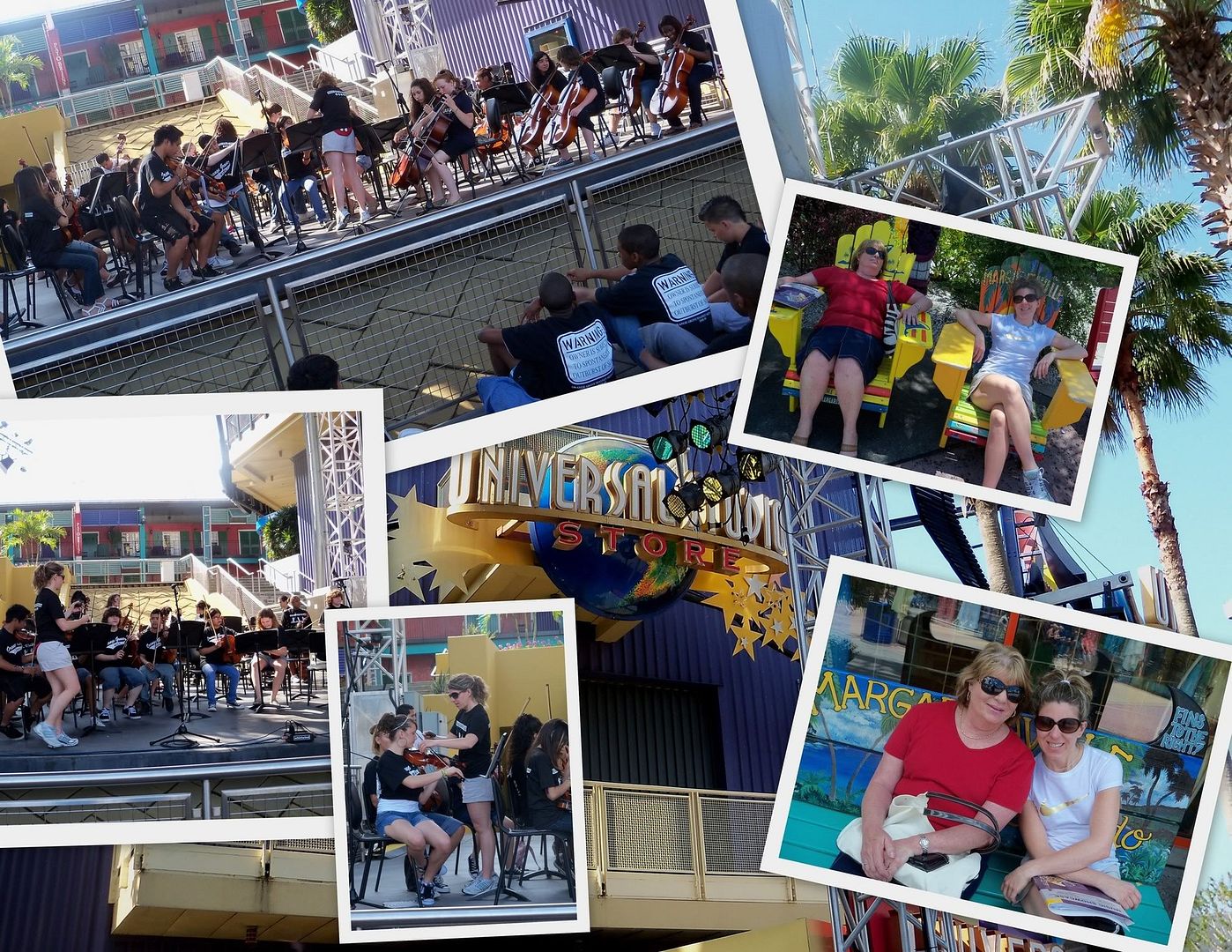 Even though my sis is not a mom I think she deserves some recognition on mother's day for mentoring all of these young musician.
So Happy Mother's Day Sis, and Mom and every other mom and nurturer out there!!:)