Today was the chef's day off!! We decided to go to the beach that allows dogs. Lucy has never been to the beach before, so we weren't sure how she would like it. At 12:00 We packed up the car, put Lucy in the crate(she gets car sick sometimes and seems to do better in the crate) , put ice and drinks in the cooler, stopped at the store for some sandwiches and finally arrived at the beach at 2:30!
We gather up the beach bag, cooler , dog and kids and walked to the beach, and walked and walked and walked... (can you say,
Creatively Fit
?)
Until finally we arrived at the doggy beach!
The kids ran with Lucy down to the water. And before she knew it she was in the waves. This scared the you-know-what out of poor Lucy. After that she wanted nothing to do with the water. She was very happy in the dunes.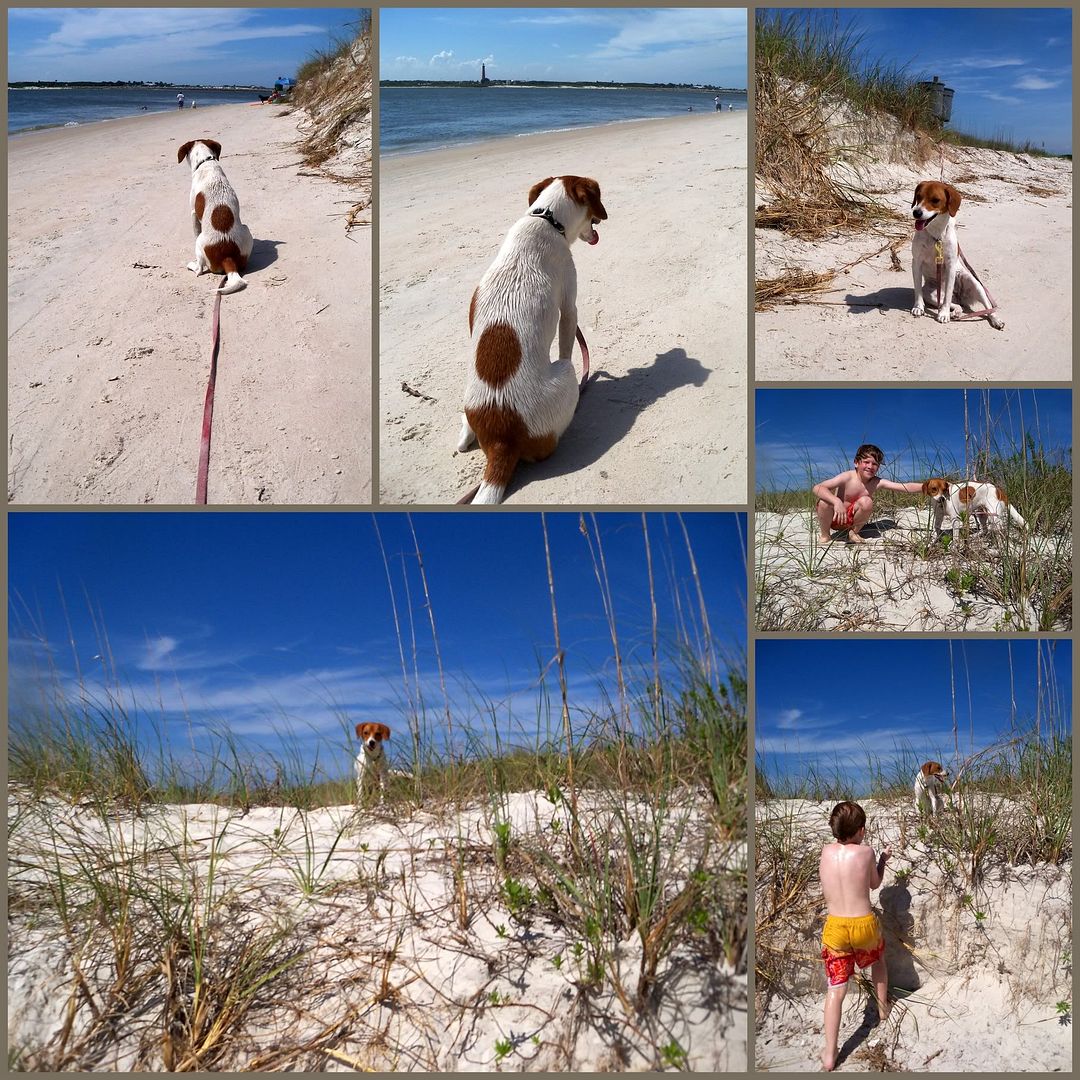 We figured if you can't beat em join em! So we joined Lucy in the dunes and took some goofy family pictures!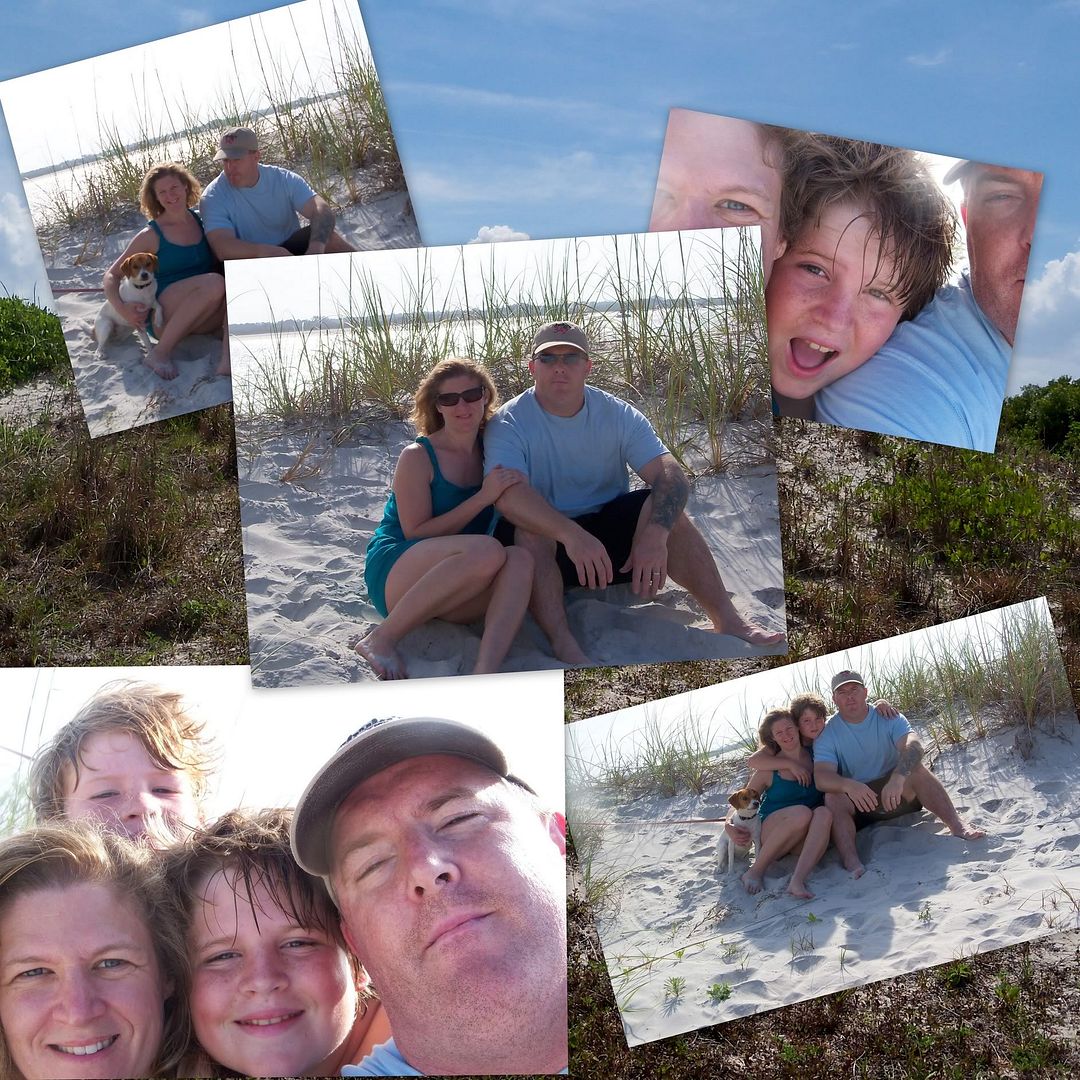 I finally did get Lucy to dip her paws in the water in some tide pools. She ran through the pools as she chased the birds!
After a few hours in the sun we packed up and headed home.
It would be so nice to have a condo at the beach. It seems like we pack so much into a day trip to the beach. It would be so nice to be able to stay for a few days and really relax! I'll have to add a beach condo to my vision blog!
Did I mention Lucy threw up twice on the way to the beach. She was too tired to get sick on the way home.
Hope your weekend was great!
Visit more mosaics at Mary's
Little Red House