Doodling is natural, instinctive and most of all FUN!! Anyone can do it! It will unlock your inner artist. It is 100% original JUST LIKE YOU!! I think we should frame our doodles and hang them on the wall FOR ALL TO SEE!! Let's celebrate the artist within all of us!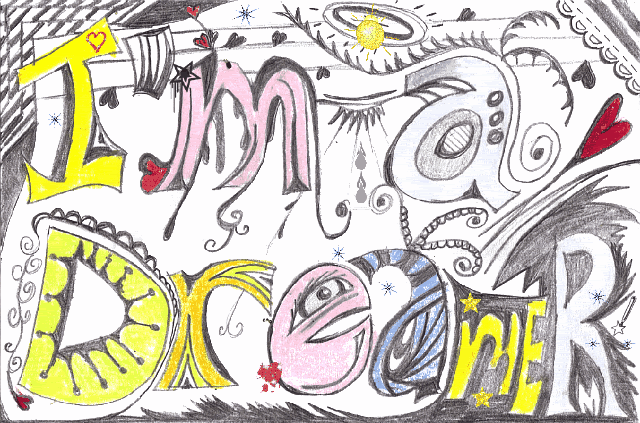 HUMM...Maybe I should start a doodle club! Would you join?? I'm sensing another blog coming on...oh no.... Here's what I have so far,
Yes another blog
...
Doodle it Up!
Here is a great song to doodle to... Fire Flies (this is my son's favorite song right now) Pick up a pen or pencil and grab a piece of paper, HIT PLAY and start doodling:)
This is not the official video. This is someones creative interpretation. I think the background is from a video game.
The song is Fireflies by Owl City