In honor of I Heart Faces 1st birthday, this week's challenge is to incorporate their logo in a photo.
I will be taking a photoshop class starting next week. so I thought I'd make this a photoshop challenge for myself.
I had these cute pictures of Lucy reading a sign (she's very bright). The original sign said "No dogs allowed past this point". I changed it to "i
♥
faces"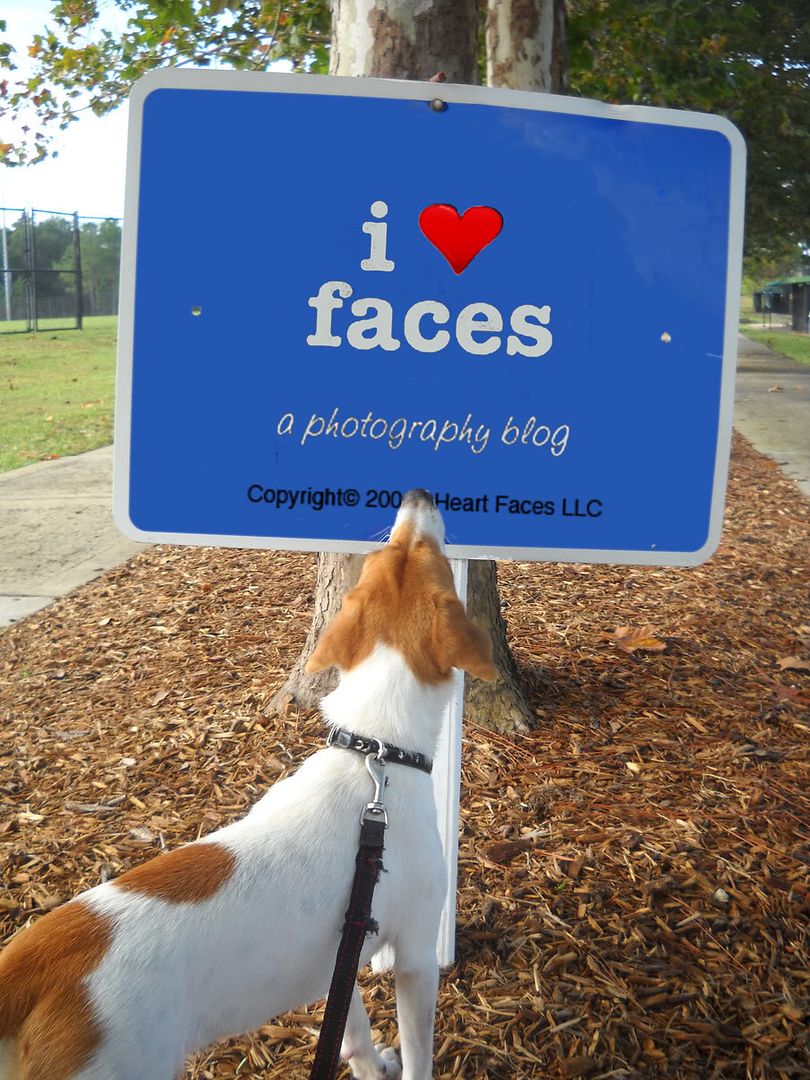 Here are some great examples of
custom street signs
that inspired me!
Here's one more. This is a little doll that I made out of air dry clay. What? She has a face:)
"I am submitting these photos into the I Heart Faces logo photo contest. By entering, I am granting I Heart Faces LLC permission to consider my photo for use in the marketing and promotion of this website."
See more creative photos:
One of my favorite entries can be found at
When I grow up!